We are Scandinavian Outdoor – Who we are and where do we come from?
#LifeOutdoors
Posted: 9/1/2017
In this blog post, we want to introduce ourselves to all our dear customers from all over the world. We are Scandinavian Outdoor, a Finnish retail and online store company. We are one of the leading outdoor retailers in Scandinavia, and our primary mission is to provide first class customer service and high-quality outdoor clothes and gear with reasonable prices for the outdoor people all over the world!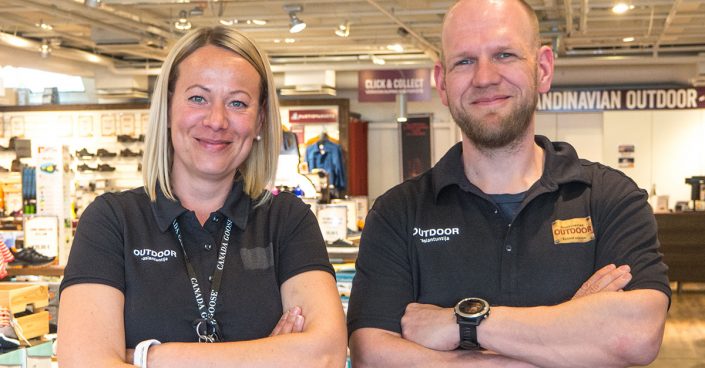 Outdoor expert Katja and Mikko have both been working at Scandinavian Outdoor for many years, and first class customer service with a big smile is their secret weapon for making every day a great day at work.
Our passion is to take care that our customers will find the most suitable outdoor gear and clothing for their unique outdoor trips. For us, it is highly essential to listen to our customers and make sure that we have the top outdoor brands of the world in our selections. Successful and enjoyable camping trips and beautiful hiking trips of our customers are making our staff happy! 🙂
Where do we come from?
We think that this is a fundamental question to ask. If we don't know our roots, it is tough to see where we are heading. Our journey started almost 50 years ago from the town of Turku, which is located on the southwest coast of Finland. Local Scouts opened a small kiosk to sell scout badges and scout outfits. This was the start of our story that is still firmly alive.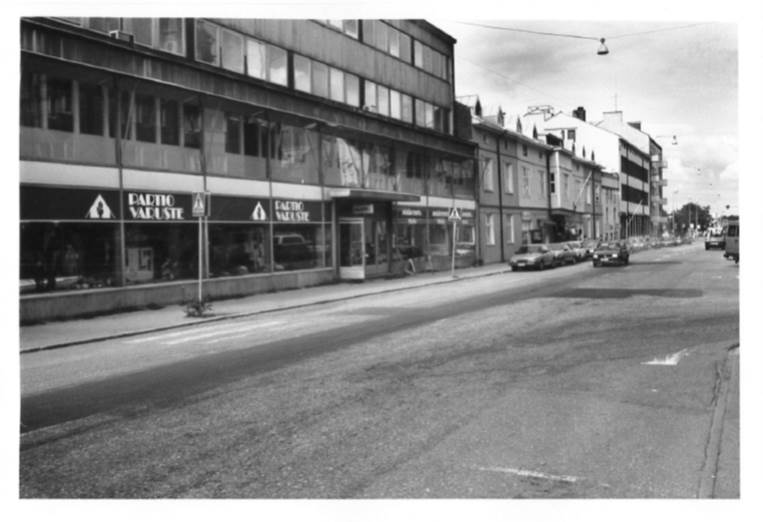 Our first proper outdoor store in 1977. Initially, the company was named "Partiovaruste" which means Scout Equipment. in 2014 we changed our name to Scandinavian Outdoor, but still our roots are firmly from the Scout's.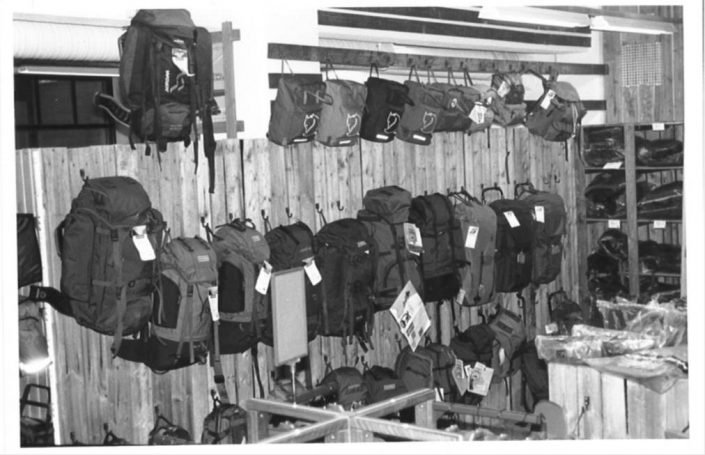 Straight from the beginning, we were working together with legendary outdoor brands like Fjällräven, and throughout the years, we have built a healthy relationship with many top brands of the outdoor world.
From those days we have grown to a professional outdoor retail company and nowadays we have stores in Finland and a web store, www.scandinavianoutdoor.com. Our web store has delivered outdoor gear and clothes to over 50 different countries across the world, and our English speaking customer service is every day helping our international customers to find the best outdoor gear and clothes for their use of purpose.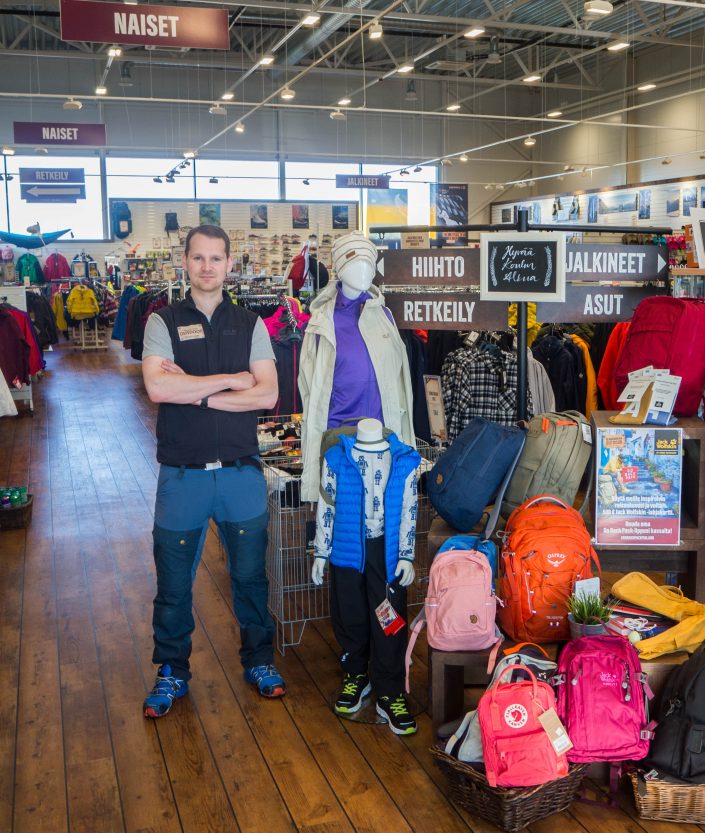 Our stores have grown a little bit bigger from early days. Here is a photo from our shop in Kuninkoja, nearby Turku. Outdoor expert, Niko is ready for the day, and over 1000 square meter store is prepared for our customers.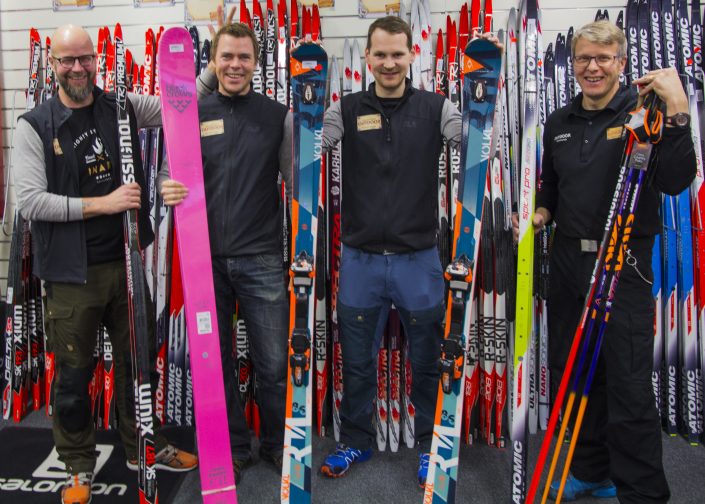 When talking about a Finnish company we can not forget the winter sports! We come from up north, and we are real experts when it comes to cross-country skis, alpine skis, ski touring or winter trekking. Here in the picture, our outdoor experts Esa, Ville, Niko, and Pekka are enjoying their work in our store in Kuninkoja, the nearby town of Turku.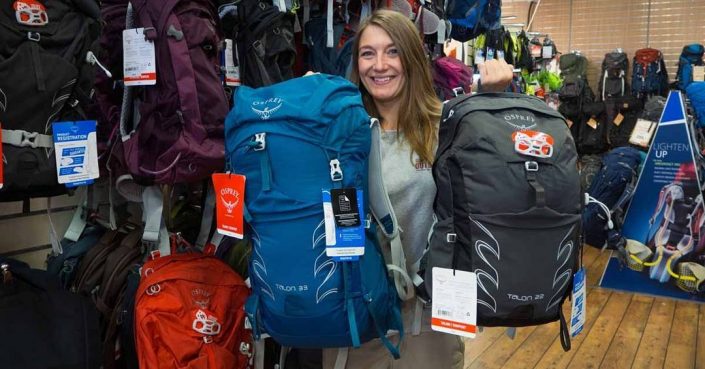 Inari from our store in the town of Vantaa is always handling the things in life with a big smile. Osprey is her favorite backpack brand!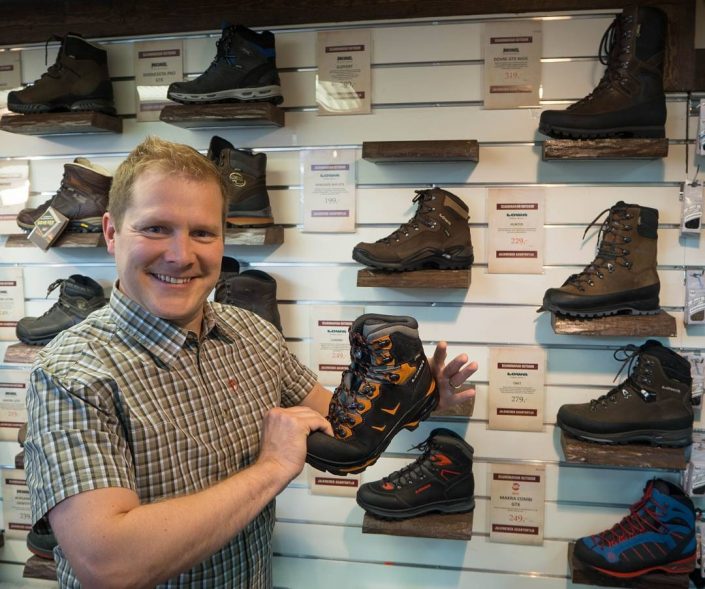 Juha has been working 11 years with us and nowadays he is the manager of our store in Forum shopping mall. The Forum is one biggest shopping centers in Finland, and it is located in the city center of our capital town Helsinki. Juha's all-time favorite brand in hiking shoes is Lowa!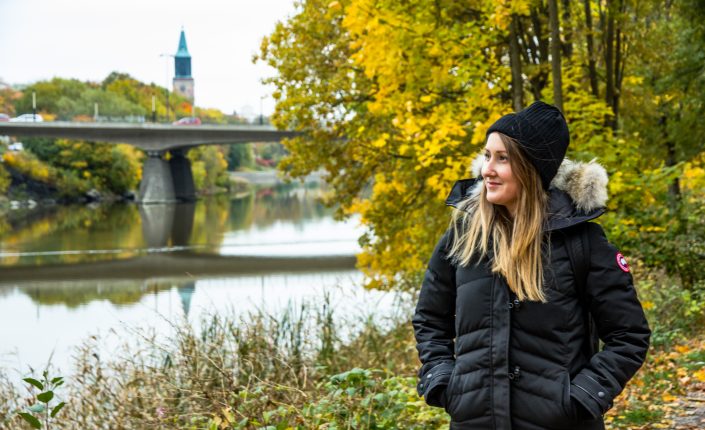 Turku is a beautiful coastal city in Finland. One of our favorite spots in Turku is this nice path which is going along the Aura river. Aura river is running thru the whole city and ends up to the Baltic Sea. This photo is from our photoshoot where Pia from our web store logistics service was showing her favorite spots in our beloved home city. She's wearing a Canada Goose jacket which is an excellent choice for a stylish outdoor lifestyle. 
The company 
Scandinavian Outdoor is 100% Finnish owned company. We employ about 100 people in Finland, and they work in our seven stores and in our headquarters in the birth town of the company, Turku. Last year our turnover was around 19 million euro, and we were growing pretty nicely from the past years.
When it comes to our staff we highly appreciate two main things:
1) The customer is the most important person. We want all our customers can enjoy the outdoor trips of their dreams without worrying if they have the right and functional gear or not. Our staff, the outdoor experts will take that worry away, and the first class customer service is the number one priority for them.
2) Everyone working at Scandinavian Outdoor must have a passion for nature and go outdoors. Working must be fun and by personal desire towards outdoors our people enjoy finding the answers even to the hardest questions when it comes to outdoor gear and clothing.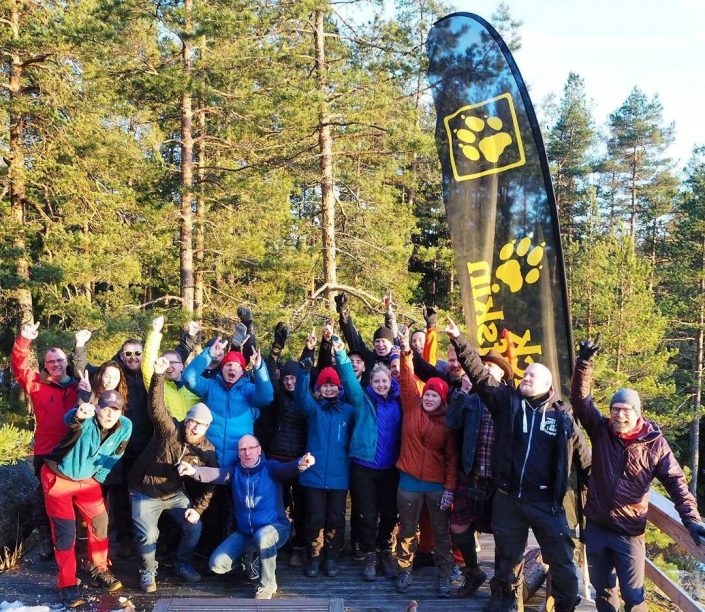 This photo was taken during our workshop day with Jack Wolfskin. One of the first employees of Jack Wolfskin, Mr. Gerold Ringsdorf came to Finland to share his knowledge and experience about Jack Wolfskin's products. The whole workshop was a great success with amazing lectures and spending the night in Jack Wolfskin tents at the beautiful nature of Nuuksio National Park near Helsinki. 
The future goal of Scandinavian Outdoor is to expand its business and continue its active role as an expert in outdoor life, by providing high quality outdoor and camping clothing and equipment through first class customer service to the outdoor people of the whole world!
For us, life is #LifeOutdoors!
P.S. More info about our company can be found by clicking here!